Residential Services
SafePath Security wants you to feel safe not just in your home, but in your community as well. Our residential services include high quality technology, round the clock monitoring and efficient response time whether it's to a phone call with a question or a response to an alarm.
We can provide monitoring service for most alarm systems or create a comprehensive protection system that is customized to both your property and your budget.
Read More
Commercial Services
Whether you are protecting a storefront or a warehouse; one location or several, SafePath Security has the full scale security support that businesses need to protect assets. Each system is custom designed to provide the best possible security for each location. We can provide everything from a gate system to wireless alarm monitoring. Whatever your business' security needs are,SafePath can design a system to meet them.
Read More
Support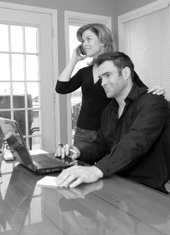 SafePath Security can provide monitoring for most alarm systems. In addition, our technicians train home and business owners in the care and use of their systems. We are available whenever the need arises to answer questions, test systems or come to your location to inspect or troubleshoot equipment.
Read More